1016 Industries is a company that specializes in producing high-quality, performance-oriented body kits for a range of exotic supercars, including Lamborghini, McLaren, and Ferrari models. Their body kits are designed to enhance the aesthetics and performance of these cars, providing a unique and personalized driving experience.

1016 Industries offers a range of body kits that can be customized to fit the specific make and model of the vehicle. These kits typically include a front splitter, side skirts, rear diffuser, and a rear wing or spoiler. The company also offers carbon fiber components, including hoods, fenders, and doors, that can further enhance the performance and style of the vehicle.

One of the key features of 1016 Industries body kits is their use of advanced materials and manufacturing techniques. The company uses carbon fiber composites and aerospace-grade aluminum to produce lightweight, high-strength components that can improve the vehicle's performance, handling, and fuel efficiency.

Fitment:
Lamborghini Aventador S 2016-2021
Proposition 65

WARNING: Cancer and Reproductive Harm
Make

Vehicle

Model
Submodel
Year
Engine
Notes
2016-2021
Lamborghini Aventador


Aventador
2016-2021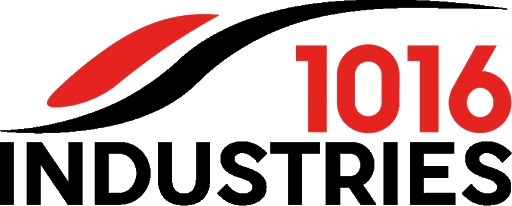 About 1016 Industries
1016 Industries is an industry leader in carbon fiber aerodynamic parts, ECU calibration, and high-performance automotive solutions. The company was born from a passion for excellence and performance. It represents hours of dedication, engineering verification, and artistic ability to deliver the lightest, strongest, most sophisticated, and functional parts for a wide range of vehicles.
1016 Industries prides itself on delivering top-grade aftermarket carbon fiber products along with pristine customer service. The company separates itself from the competition in its strict attention to detail and dedication to immaculate designs. The 1016 team is comprised of multiple members with automotive, aerospace engineering, and mechanical backgrounds – all of whom share a passion for creating products that function as art. Its mission is not to merely supply aftermarket parts, but also deliver a level of perfection and luxury that is second to none in the industry.
What Does 1016 Industries Do?
1016 Industries employs only the finest development techniques to deliver the highest quality aerodynamic parts lineup. This includes 3D scanning, laser scanning, and virtual modeling of each individual part to verify its function, precision, style, and strength. Every single piece that comes off the 1016 Industries' assembly line is built to strict tolerances and made with the purpose of improving drag coefficient and downforce attributes of several makes and models.
When it comes down to versatility, 1016 Industries puts in the work to maintain the value and perfection of your vehicle. The company makes every effort to guarantee that all pieces can be removed and returned to the original form without issue. The team breaks down each part to examine the artistic value, durability, and overall stability it can offer a vehicle. 1016 Industries' engineering department reduces every ounce, increases aero function in every way possible, enhances styling cues, and turns the most beautiful creations into pure artistic perfection.
Carbon Fiber Masterpieces
1016 Industries is committed to offering top-grade modifications that are not only an expression of personalization, but also represent an enthusiastic team of engineers that are passionate about improving what already exists.
1016 Industries' carbon fiber aero program is focused on refining vehicles that most would deem as being the pinnacle of the automotive world in terms of style and performance. The company studies design cues very closely and pulls reality into a virtual design space to analyze what can otherwise go undetected. In the virtual space, lines can be pulled in a variety of directions and shaped into parts of a design concept that exists.
Although world-renowned for its aero parts, 1016 Industries is more than just a carbon fiber company. 1016 is a team of expert engineers who seek to create the ultimate functionality with every masterpiece it produces. Each item in 1016's comprehensive lineup is the result of a well-thought-out design, precise analytics, and refinement that all come together to enhance the features of a wide range of vehicles and applications.
Find 1016 Industries at Vivid Racing
Vivid Racing carries an extensive lineup of products from 1016 Industries, including diffusers, bumpers, canards, front lip spoilers, rear wings, fuel doors, hoods, mirrors, roofs, side skirts, scoops, and much more! No matter what you are looking are, chances are we carry it! There is no better time than right now to upgrade your vehicle's appearance while improving its aerodynamics and performance. If you have any questions regarding the items listed above, please contact Vivid Racing's specialized sales team at (480) 966-3040.
Warranty Policy

Duration For A Warranty On Our Parts Is 1 Year After Delivery Is Made. The Warranty Is Limited To Any Construction, Fitment Or Finishing Issue Seen At The Point Of Installation. The Warranty Can Only Be Exercised After Delivery Is Made. The Warranty Does Not Cover Third-Party Mechanical, Heat Or Any Other Damage Inflicted By Improper Use Of The Products. This Includes, But Not Limited To Improper Handling, An Improper Installation By Unauthorized Dealerships Or Mechanic Shop, Damage Inflicted By Improper Shipping, Storage Or Use Of Said Parts.

The Warranty Also Doesn'T Cover Any Damage Resulting From Usage In Unsafe Environments, Eg. Racetracks, Drag Strips And Any Other, Not Covered By The Usual Vehicle Safety Insurance. This Includes, But Not Limited To Dyno Runs, Tuning Work And Any Other Similar Actions.

We Offer A 1-Year Warranty For The Finishing. For Any Information About Product Care & Cleaning, Please Consult Us Directly. Should There Be Any Visible Issues On Finishing Upon Delivery, It Is Your Responsibility To Have The Parts Returned Safely To Our Facility At Your Own Expense / Liability Unless The Claim Has Been Pre-Authorized By 1016 Industries For Warranty Coverage. In The Instance Of The Parts Being Sent For Repair Due To Third-Party Damage After Signature For Parts (Not Covered By The Warranty Procedure), You Are Liable For The Shipping, Delivery And Handling Charges, And Also For The Repair, Additional Work Or Any Other Necessary Actions Required To Return The Product To Its Original State.

Our Warranty Covers Installation Done Only By Authorized Dealerships. We Provide A Detailed Set Of Information That Allows You To Easily Install Our Parts On Your Own. To Mitigate Potential Problems And Ensure Proper Procedures Are Followed, Warranty Only Covers Parts Installed At Our Authorized Dealerships And/Or Facilities Pre-Approved By Our Company. Parts That Are Wrongly Installed Aren'T Covered By Our Warranty If The Error Was Made By Anyone But Our Authorized Dealers.

Return Policy

The Carbon Fiber Parts You Are Purchasing Are Designed & Engineered To Fit Perfectly With Your Vehicle. They Are Precise Fit Products, Meaning They Are Universal Only To Said Vehicle Application. This Means That They Must Be Installed Only On Appropriate Vehicle Models (Eg. Huracan, Aventador, F12 Etc.) And Only By Our Authorized Dealers. When You Place A Deposit With Our Company To Purchase The Products At Hand, The Invoice Will Be Issued Either By Our Company Or The Authorized Dealer You Are Buying The Parts Through. After Full Payment Is Made, The Products Will Be Shipped Either To Your Location Or The Location Of The Authorized Dealer You Are Purchasing It With.

Once The Products Have Been Shipped, Changes May Be Granted Only At The Discretion Of 1016 Industries In Any Way, Shape Or Form. If No Communication Is Received Prior To The 24 Hour Grace Period, You Are Confirming Your Obligation To Purchase These Products As Specified In The Invoice. Under No Circumstances Can An Order Be Returned Without Authorization.