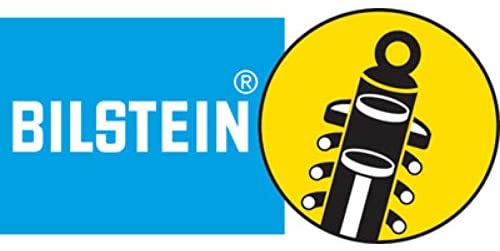 Bilstein Suspension
To put it simply, BILSTEIN Suspension is a manufacturer of both monotube and conventional design gas-pressure shock absorbers and struts for a wide array of applications ranging from street to Formula 1 vehicles. BILSTEIN has everything you need to improve your car's ride quality with a difference you'll immediately feel!
From Past to Present
BILSTEIN boasts a history of over 140 years, founded back in 1873 by August Bilstein. From its humble beginnings in the business of window fittings, nobody expected BILSTEIN to become the household name it is today, boasting a massive influence on road safety and driving comfort.
BILSTEIN's history is filled with numerous victories, manufacturing breakthroughs, and production milestones that helped it become the leader it is today. Since its inception, BILSTEIN has developed quality struts, coilovers, shock absorbers, and air systems for nearly every vehicle on the market.
To this day, the demands of BILSTEIN's customers in the automotive and tuning industries, combined with its commitment to motorsports, are what drive the brand's development and innovation. All AMG Mercedes in the DTM and over half of the teams in the 24-hour race on the Nurburgring approach the starting line with BILSTEIN accessories, and for good reason.
Noteworthy Accomplishments
For many decades, the name BILSTEIN has been closely associated with high technology in the field of suspension design, driving comfort, and safety. In order to expand this position in the future, BILSTEIN became a division of ThyssenKrupp Technologies AG in 1988, and a wholly-owned subsidiary in 2005. The partnership and co-operation within the group would enable the company to continue to inspire with innovations in the traditional BILSTEIN way.
Gas pressure technology is now used in all types of telescope shock absorbers developed for use on powerful, high-class cars. The latest highlight is the development of the air spring module that BILSTEIN supplies "just in sequence" to the Mercedes S-Class production line.
In order to achieve such an ambitious target, tremendous effort went into development, accompanied by substantial investment in the necessary production facilities. And it paid off. The introduction of the first mono-tube gas pressure shock absorber in a standard production Mercedes-Benz vehicle in 1957 is still considered a major contribution to active driving safety today.
Upgrade to BILSTEIN Suspension Today
Vivid Racing carries an extensive inventory of suspension products from BILSTEIN, including air suspension struts, coilovers, lift kits, steering components, springs, shocks, sway bars, and much more! If you cannot find a particular part above, please do not hesitate to call our specialized sales team at (480) 966-3040.