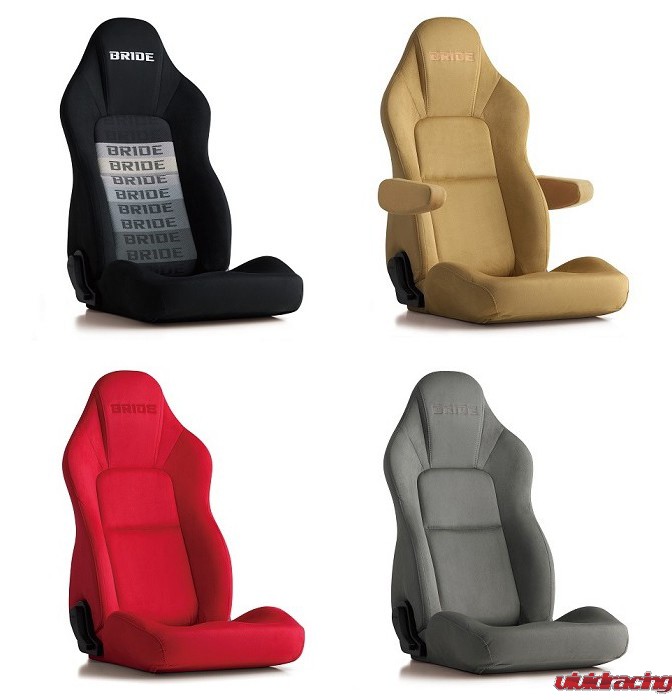 Who Is Bride Seats?
Ever since the popularity of Japanese-made products rose into popularity in the late 80s and early 90s, the automotive community has become fascinated with many aftermarket brands that come from the land of the rising sun. Especially today wherein the majority of the market is dominated by Japanese imports, it is very hard for a company to really stand out among the hundreds of competitors out there.
But this is never an issue with BRIDE Seats.
BRIDE racing seats are among the most recognized "JDM" seats in the tuner industry. BRIDE's overall vision is to combine comfort and safety into a sport seat designed for circuit racing. Each sport seat developed by BRIDE has been used for years by race car drivers all around the globe. This goes to show that pure performance and style can be obtained in one superior seat. Today, the company was able to establish its name as one of the premier brands when it comes to sports and racing seats and accessories.
Customer Satisfaction
BRIDE's number one priority is customer satisfaction and values all customer feedback and requests. The company evolves with the needs and wants of each individual customer to ensure its products come as close to perfection as possible.
Made in Japan
BRIDE also feels that the words "Made in Japan" exude a trust that was developed by Japan over many years and is recognized all over the world. These words touch upon Japan's unique skills, abundant creativity, and commitment to hand-made technology and refinement.
In order to provide customers with high-quality seats, BRIDE is dedicated to using advanced technology (such as shells and cloth), stable manufacturing/shipping logistics, and highly refined skills.
BRIDE Puts Safety First
BRIDE produces all of its seats and seat rail products domestically in Japan. Its seats are ASEA-approved, which have cleared the standards of ASEA – the industry organization comprised of members of motorsport companies and tuning parts/sales companies that represent Japan. All parts conform to vehicle inspections and have cleared rigorous safety standards
The safety benchmark includes 6 items: seatback rear surface crash test; head restraint forward crash test; head restraint static test; seat and seat mounting test; seat belt mounting test; and the flame resistance test. In all of these cases, a tremendous amount of force is applied to the seats to mimic an accident and check whether the seats are damaged and can be maintained for a regulated time.
BRIDE seats are also the first seats made in Japan to be licensed by the FIA. The brand offers nine models, which can be used in international races.
Buy BRIDE from Vivid Racing
Upgrade your car's interior with a pair of BRIDE seats to elevate the comfort, appearance, and safety of your cabin. To know more about the company and what they can offer, visit Vivid Racing as it carries a wide array of BRIDE seats to choose from that will cater to your taste and color preferences. If you have any questions during the purchase process, call our parts specialists at (480) 966-3040.