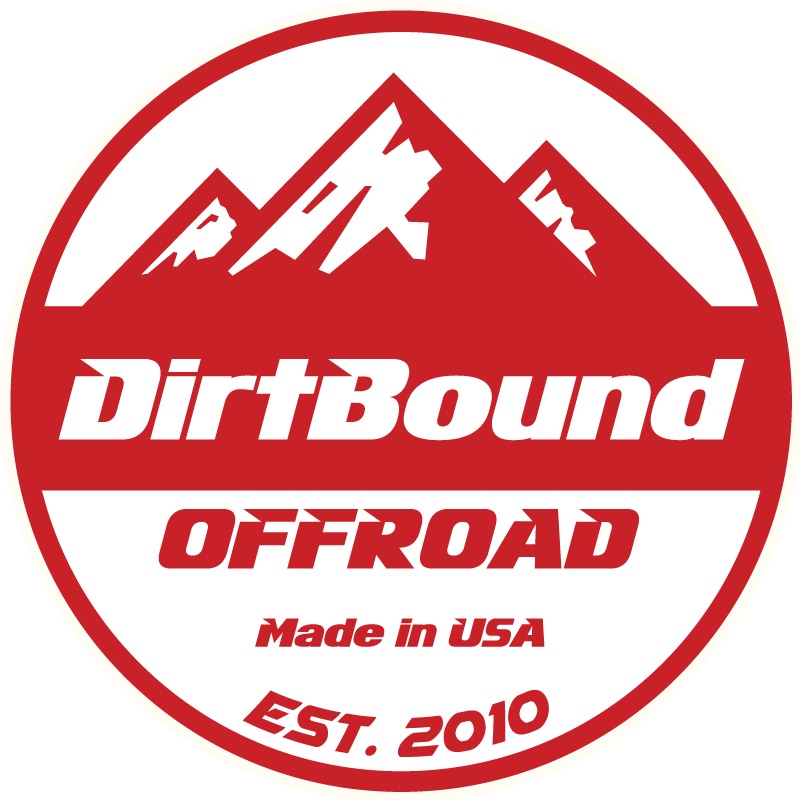 What Is DirtBound Offroad?
DirtBound Offroad is a small but growing shop located in Center City, Minnesota. It currently occupies a 4,000 square-foot facility with plenty of room to expand in the near future. Being a smaller shop, DirtBound Offroad strives to build each part quickly while adhering to strict quality guidelines at the same time. It takes great pride in being able to keep most processes in-house.
Each product is manufactured 100 percent in the USA with locally sourced materials. The brand's desire and commitment to make all products right here in the United States has set it apart from the competition. At DirtBound Offroad, the team believes that it has a responsibility to consumers and retailers to not only provide high-quality products but continue to offer employment for Americans.
The DirtBound Offroad Team
The people behind the scenes building the DirtBound Offroad products are huge Jeep enthusiasts at heart. They have a deep passion for the sport of off-roading and hope to continue providing some of the best off-road products on the market.
The staff enjoys going out wheeling on the weekends and using their Jeeps the way they should have rolled off the factory line. Taking their Jeeps out onto the trails, smashing the armor into rocks, and exploring remote hideaways is what they enjoy most. The icing on the cake is seeing DirtBound Offroad products in use by both themselves and their customers. When you purchase from DirtBound Offroad, you can rest assured that you are getting the highest quality parts with proven performance and durability.
What Does DirtBound Offroad Offer?
Founded in 2010, DirtBound Offroad started out designing accessories for the Jeep Cherokee. Due to popular demand, the brand manufactured steel roof ladders and a number of other accessories like the original Electric Fan Conversion. As the company's popularity grew, it began offering armor, bumpers, and several Jeep body parts. Right now, DirtBound Offroad mainly focuses on the Jeep Cherokee XJ and Comanche MJ. It plans to be releasing Toyota Tacoma and 4Runner parts and accessories shortly.
DirtBound Offroad's comprehensive product lineup includes the following: armor, battery trays, bumpers, bed racks, fender flares, frame stiffeners, rock sliders, skid plates, steering components, suspension parts, switch panels, and a number of accessories. Right now, the brand covers the 1984-2001 Jeep Cherokee XJ and 1984-1992 Jeep Comanche MJ. DirtBound Offroad is starting to expand its inventory to include the third-generation Toyota Tacoma and fifth-generation Toyota 4Runner.
Find DirtBound Offroad at Vivid Racing
If you are looking to upgrade your Jeep before your next off-roading adventure, then DirtBound Offroad is the brand for you. It doesn't get better than a company that was started by off-road enthusiasts for off-road enthusiasts. Vivid Racing carries a wide range of DirtBound products, including armor, winch bumpers, rock sliders, fender flares, battery trays, skid plates, steering kits, and much more! If you have any questions or need help locating a particular item, please do not hesitate to contact our sales team at (480) 966-3040.