KBD Urethane has manufactured the hottest car, truck, and SUV body kits and styling parts for over 30 years. KBD Urethane parts are precision injection molded at their Brea, California facility to ensure fitment and ease of installation. Because of such high quality control, all KBD urethane parts come with a Limited Lifetime Warranty.

Polyurethane is a rubber-based plastic that is more durable that your vehicles OEM stock bumper. Because of this, our body kits will survive the daily use your car endures. The flexibility that polyurethane allows gives KBD Urethane parts the ability to withstand bumps and bruises. Polyurethane is by far the most durable material on the market for body kits.

Features:
Material: Polyurethane
Finish: Unpainted Black
Type: Front Bumper
Style: R34
Includes:
Honda Civic ALL 01-03 R34 Style 1 Piece Polyurethane Front Bumper (37-2069)
Fitment:
Proposition 65

WARNING: Cancer and Reproductive Harm
Make

Vehicle

Model
Submodel
Year
Engine
Notes
2001-2003
Honda Civic


Civic
2001-2003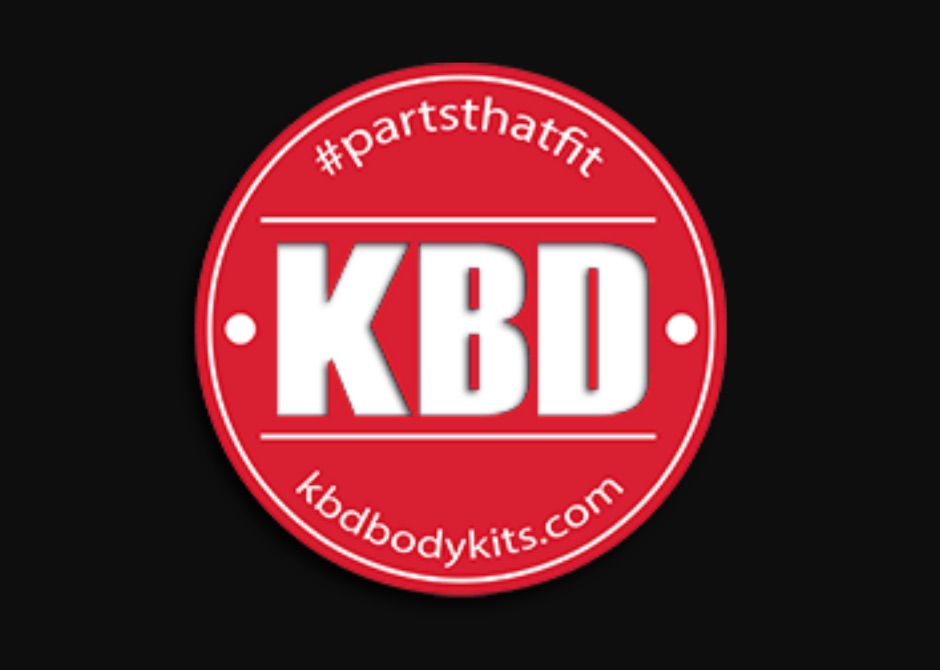 About KBD Body Kits
For over 40 years, KBD Urethane and American Plastic Technologies have been fulfilling customers' needs by offering the highest quality polyurethane parts at affordable prices. KBD Body Kits has manufactured some of the hottest exterior parts for cars, SUVs, and trucks. Over the years, KBD's catalog has grown to provide the most sought-after bumpers, wings, and complete kits for nearly every vehicle out there. If you are looking for a certain application, chances are they have it; the brand is continuously expanding its polyurethane products on a daily basis.
OEM Quality and Perfect Fitment
Every unit manufactured by KBD Body Kits is crafted from real polyurethane to ensure ultimate flexibility and durability for parts that are virtually unbreakable. Polyurethane is a rubber-based plastic that proves to be several times stronger and more durable than most OEM stock parts. The flexibility of such material gives KBD parts the ability to withstand bumps and bruises. Precision molding together with 3D modeling allows KBD to create parts that have OEM quality and fitment.
On top of that, most KBD parts are fairly simple to install and require no serious modifications whatsoever. All KBD Body Kits are precision injection molded at the company's Chino, California facility to ensure exact fitment and ease of installation. KBD is so confident of its high quality control efforts that it backs its entire lineup with a Limited Lifetime Warranty.
KBD Body Kits for Sale at Vivid Racing
If you are ready to completely upgrade the look of your ride, then you've come to the right place. Vivid Racing is proud to carry an impressive lineup of quality parts from KBD Body Kits to elevate your vehicle's appearance and set it apart from the rest. We have everything from canards, fenders, spoilers, wings, diffusers, and bumpers to mufflers, roll pans, scoops, wiper blades, and full widebody kits.
There is something for everybody no matter what look you are trying to achieve. Whether you want to add just a few aero parts or completely change the appearance of your car, KBD Body Kits has you covered. If you have any questions regarding fitment or need help locating a part, call our team today at (480) 966-3040.
Every part we create is manufactured at our facility in Chino, California and we take quality control very seriously. Our parts are injection molded to ensure consistency and test fitted on OEM vehicles to confirm proper fitment.

Our Limited Lifetime Warranty covers items that do not fit or have broken due to a manufacture defect. If we determine that the part is defective, we will replace it free of charge.

Please be advised that we cannot guarantee fitment of parts in which we do not manufacture. The vehicleÂ's age and condition must be considered when fitting parts. Due to our parts being custom, extra mounting points may be needed to ensure accurate fitment and performance.

The larger items we make are shipped folded to save our customers hundreds of dollars in shipping fees and the hassle of dealing with freight shipping companies.

Our proprietary material allows our parts to return to their original shape; the application of heat is recommended. The hot sun, a heat booth, a heat gun (even a blow dryer or boiling water) will help stimulate the memory agent in our material and the part will adjust back to its original shape.

Here at KBD we work tirelessly to create parts of the highest quality possible. Our goal is to make every part better than the last.

We depend on 3rd party body shops to install our parts and our proprietary material may be something even an experienced body shop might not be familiar with. Please make sure the installer is qualified to work with polyurethane vehicle body parts.

We can supply installation support and a painting guide, if requested.

Due to our high-quality standards, we take claims with upmost importance. Please be advised that we may need detailed information about your claim such as: photos (various overview and close-up angles in good lighting condition), measurements, driving conditions, climate & location, the person installing the part, etc.

In some cases, we may ask that a part be shipped back to us for further evaluation.

Please request a return & fill out our claim form, so that we may evaluate your claim. The claim must be submitted by the original person who purchased the part with proof of purchase.