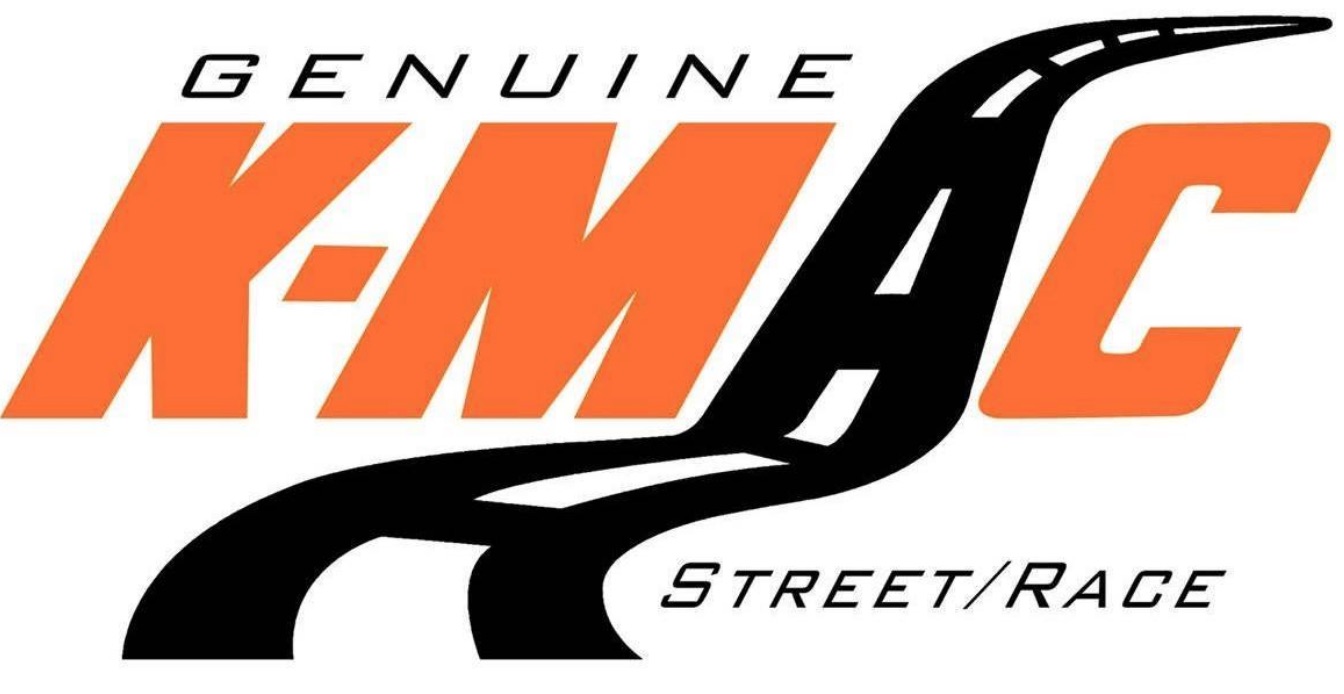 Who Is K-MAC Suspension?
For over 50 years, K-MAC Suspension has been recognized as one of the top suspension leaders in the industry. Since its inception in 1964, K-MAC has been designing, manufacturing, and race testing its adjuster kits and bushings – longer than any other competitor! In fact, K-MAC is the only brand approved by race safety scrutineers for use in highly stressed environments like competitive racing. K-MAC's camber and caster adjuster kits reduce uneven, premature tire wear, improve traction and high-speed directional stability, resolve steering pull, and allow ongoing adjustments for accident damage, curb knocks, or race/rally settings.
The Birth of the Brand
By the 1990s, the majority of new car manufacturers removed camber and caster adjustments from their assembly lines to save on costs and time. This means that modern vehicles were being built with only toe adjustments. Front toe adjustments, however, only alter the wear position and actually increase the overall wear rate.
K-MAC Suspension saw the need for change and set out to design and manufacture a complete "bolt-on" range of front camber and caster kits and rear camber and toe kits. This mission was taken on to satisfy the demand from motorsport and competition driving enthusiasts, as well as frustrated consumers with expensive tire wear problems brought. The premature wear issues were being brought on by altered suspension heights, carrying extra loads, curb knocks, driving on cambered roads, and subsequent inner edge tire wear. The aforementioned problems were/are further exacerbated by the fitment of wide low-profile tires.
Why Choose K-MAC Suspension?
K-MAC has been hard at work for over five decades developing a solution to the modern era vehicle suspension problem. As a result of the elimination of fully adjustable suspension systems, increased tire wear and more frequent replacements become a common occurrence. The company has developed a number of patented innovations in camber/caster plates and bushing kits, allowing easy adjustment and a true full four-wheel alignment to be performed by reputable shops. K-MAC's bushings make camber adjustments possible for the first time and improve the ability to properly complete toe-angle adjustments during alignments.
The benefits of K-MAC's kits include: straightforward bolt-on installation; easy adjustments on the car with basic hand tools; exclusive failsafe locking hardware; high-quality elastomer compound resists binding; spiral grease grooves; twice the loading area of stock bushings; and hardened, nickel-chrome-plated centers for maximum bushing longevity.
Purchase K-MAC Products at Vivid Racing
If you are looking to take improve your vehicle's suspension, then you have come to the right place. Vivid Racing carries a comprehensive lineup of K-MAC Suspension parts, which includes handling arms, mounts, camber bolts, and bushings for a variety of different makes and models. Please do not hesitate to contacts us with any questions you may have regarding K-MAC, its products, or fitment concerns. You can reach Vivid Racing's expert parts team at (480) 966-3040.